BOS Kids HQ Questions
It was very important to us to hear from those parents and carers who utilise our before and after school childcare.
The responses have been overwhelmingly positive!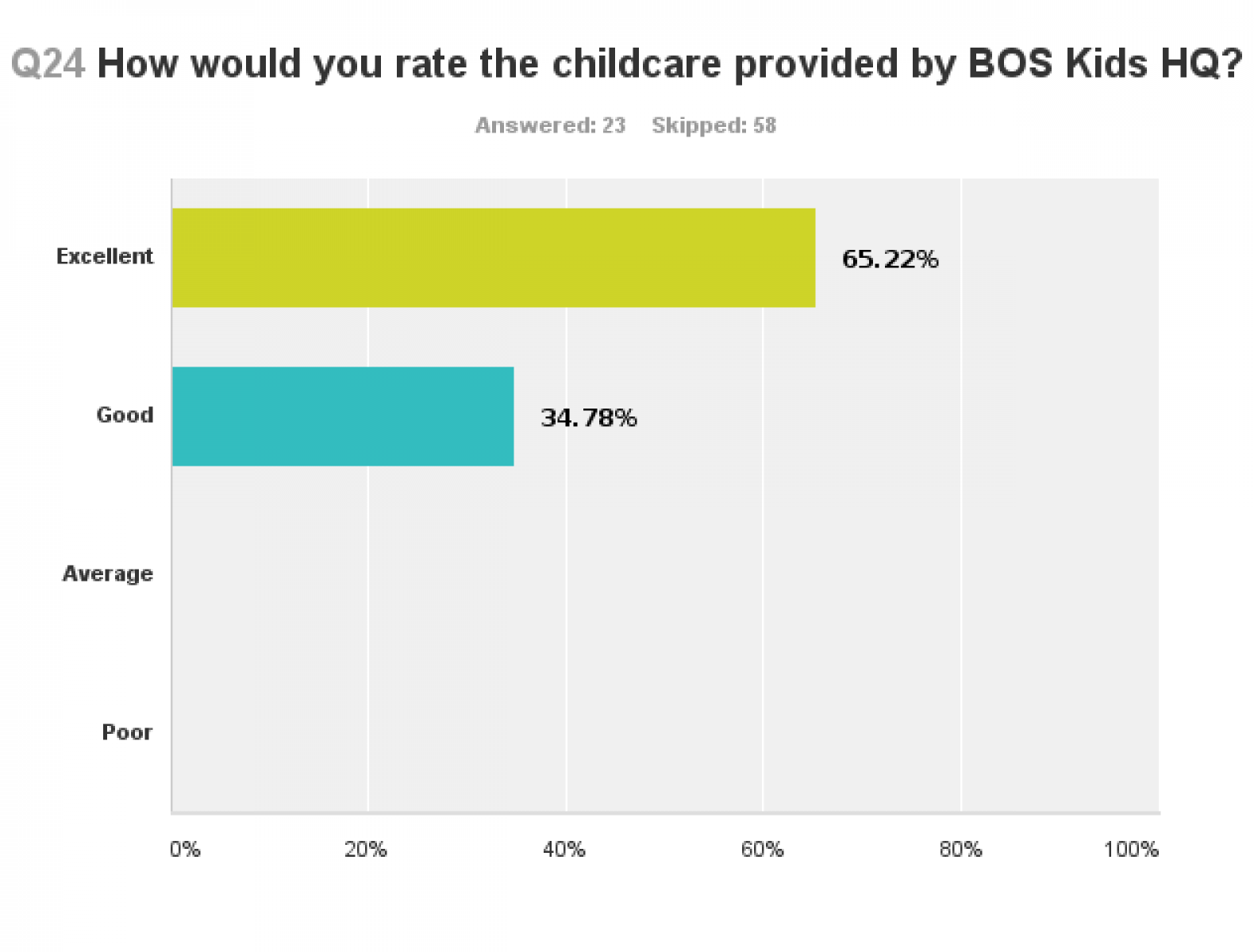 100% of responses said that the new opening hours (open from 7.30am and closes at 6.00pm) fully met their childcare needs.
Parents and carers were asked for their comments as to any further improvements. One suggestion was to communicate what the children have had to eat. As a result of this, we have uploaded the snack timetable onto the website (see the BOS Kids HQ Page for more details). Another comment asked for a wider range of activities. Miss Guy and the team are currently looking into the range of activities offered and hope to extend this soon.