Communication
This year, we asked some important questions about how effective the school is at communicating with parents and carers.
Whilst 95% of parents felt that communication was at least good between parents/carers and the admin team, we can always do better. Positive comments were made about the texting system. Some parents/carers felt that more notice of school events could be given via newsletters. We have taken this on board and will try to improve this in the future.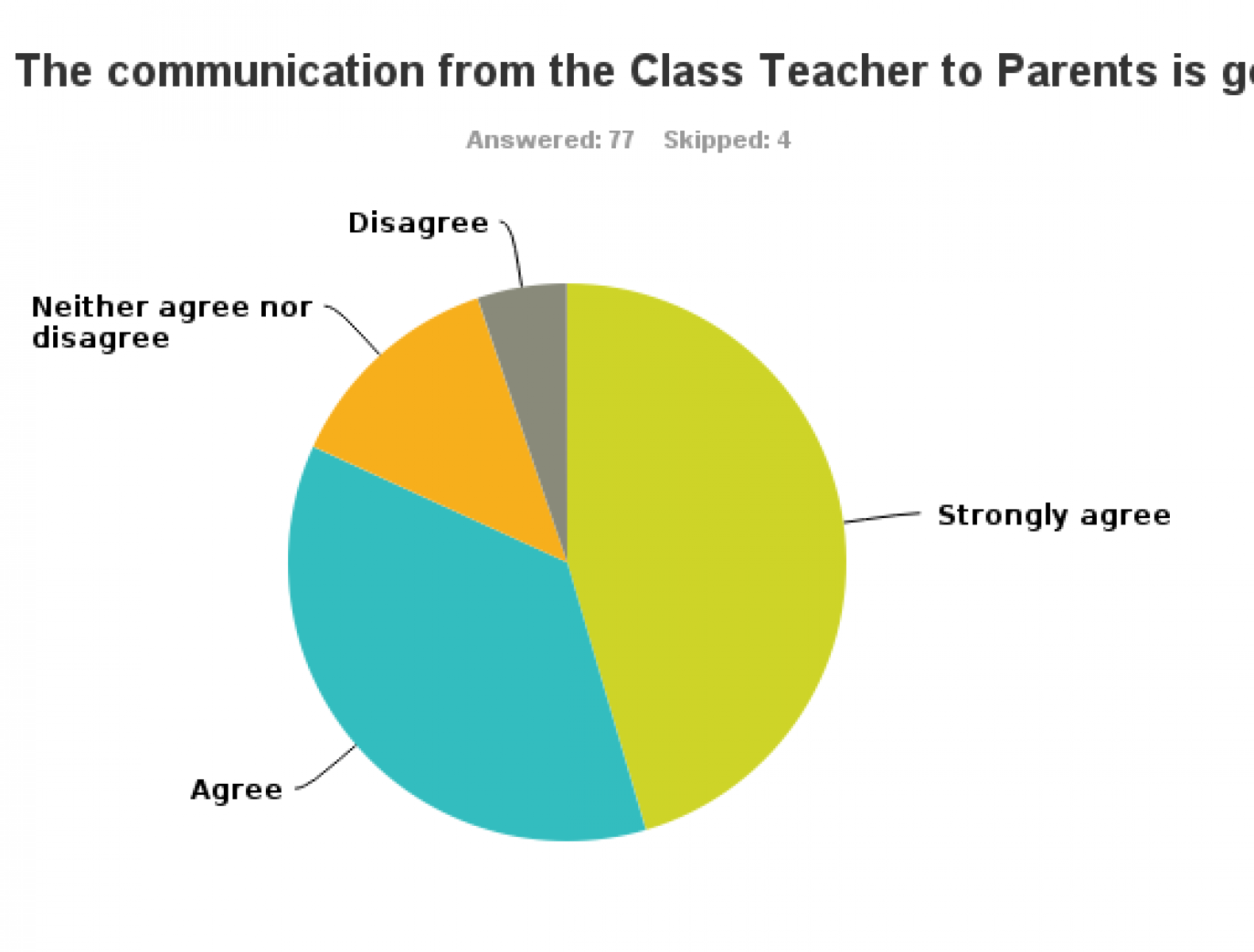 Whilst 85% of parents/carers confirmed that communication between the teacher and parents/carers is good, we can always do better!
As a result of this, the teaching staff have already met to discuss how we can improve this. One thing that has been tightened up immediately, is the way in which we use the Fronter class pages to communicate. All classes now have timetables and key class information on them. They will also regularly update the page so that parents/carers know what topics are being taught in English and Maths each week.