General Questions
We asked parents and carers the same general questions that we usually ask each year. This allows us to gauge how the school is performing.
All graphs can be accessed from the Parent Questionnaire home page, but we've provided you with some of the headlines on this page.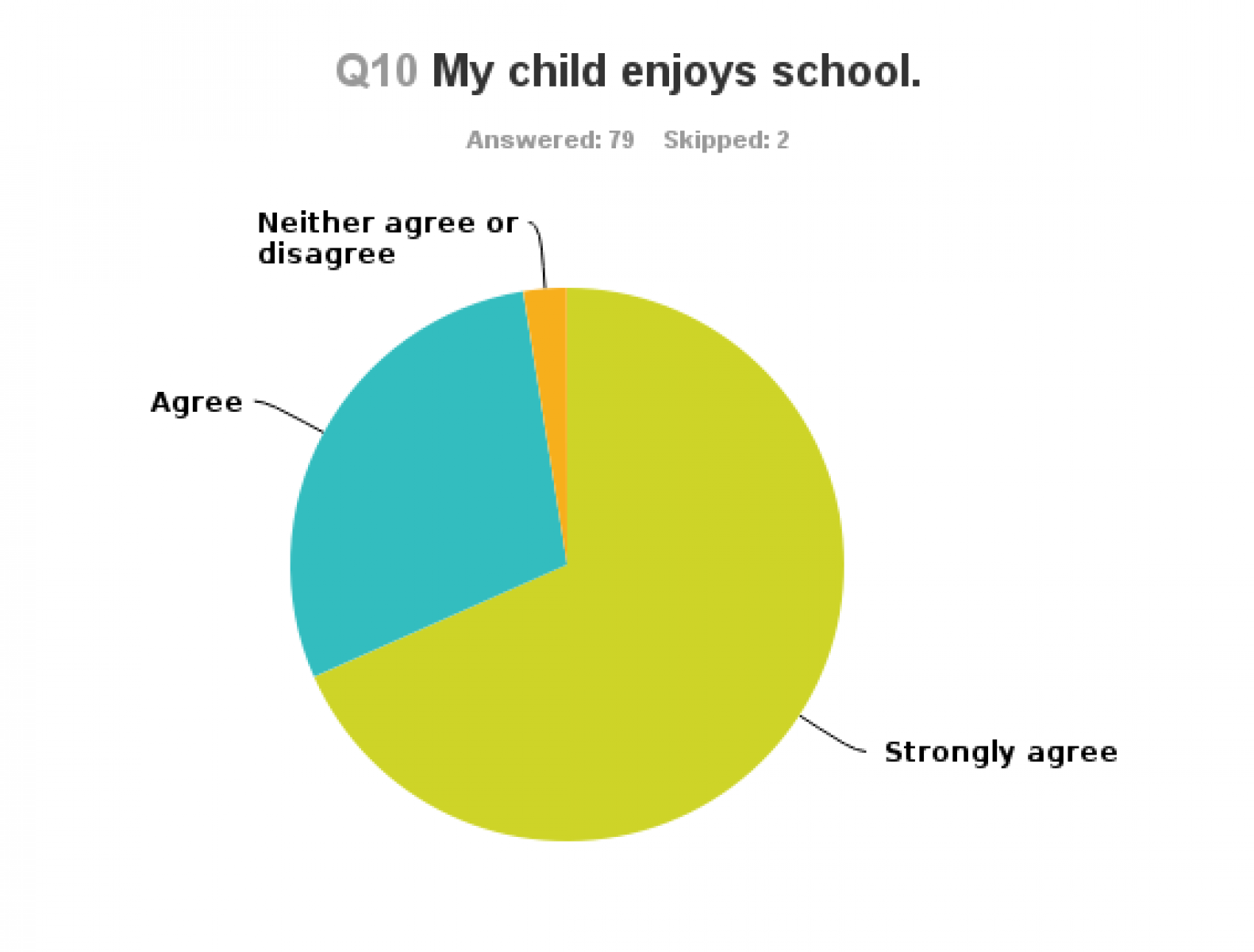 98% of respondees confirmed that their child enjoyed school.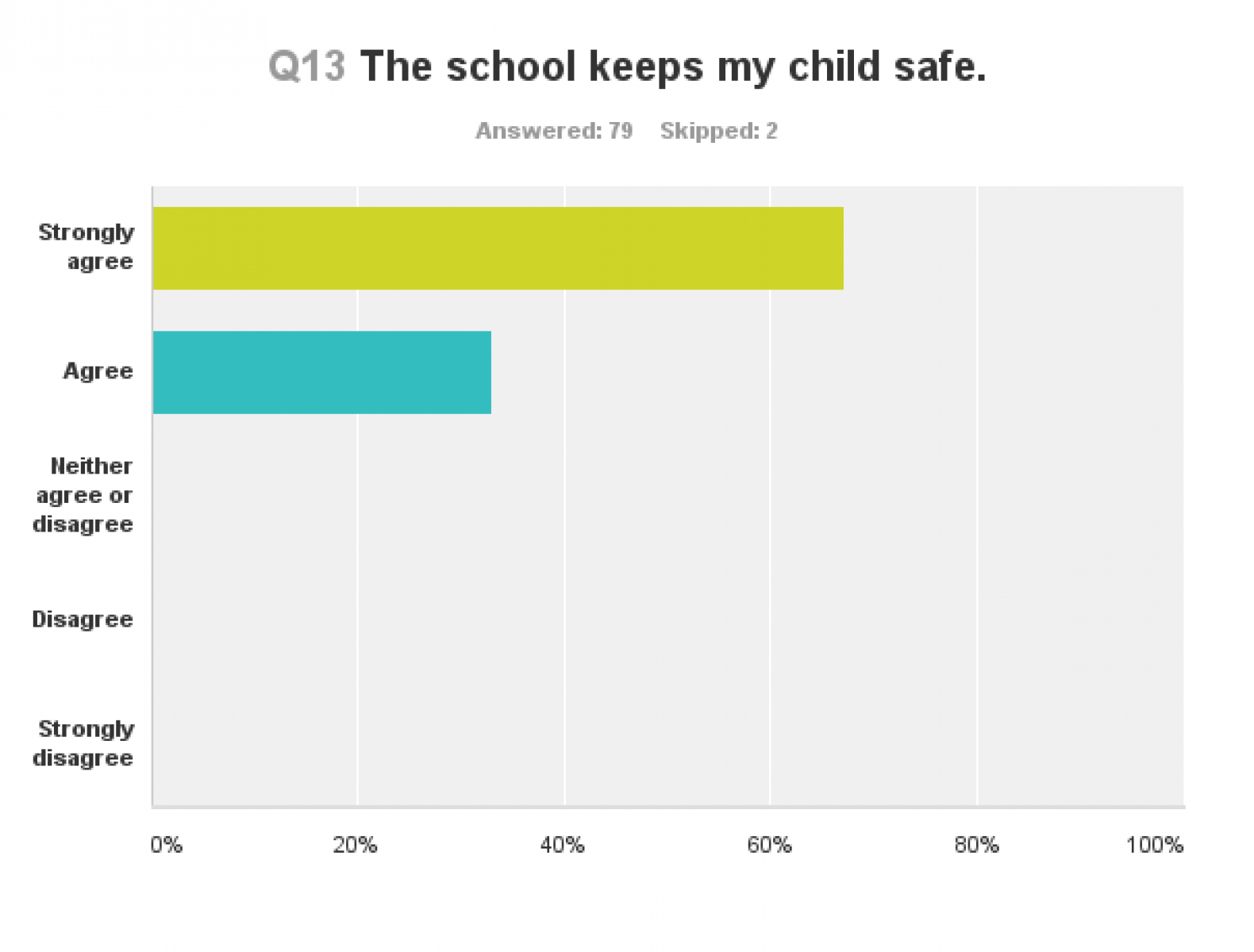 100% of parents/carers agreed that the school keeps their child safe.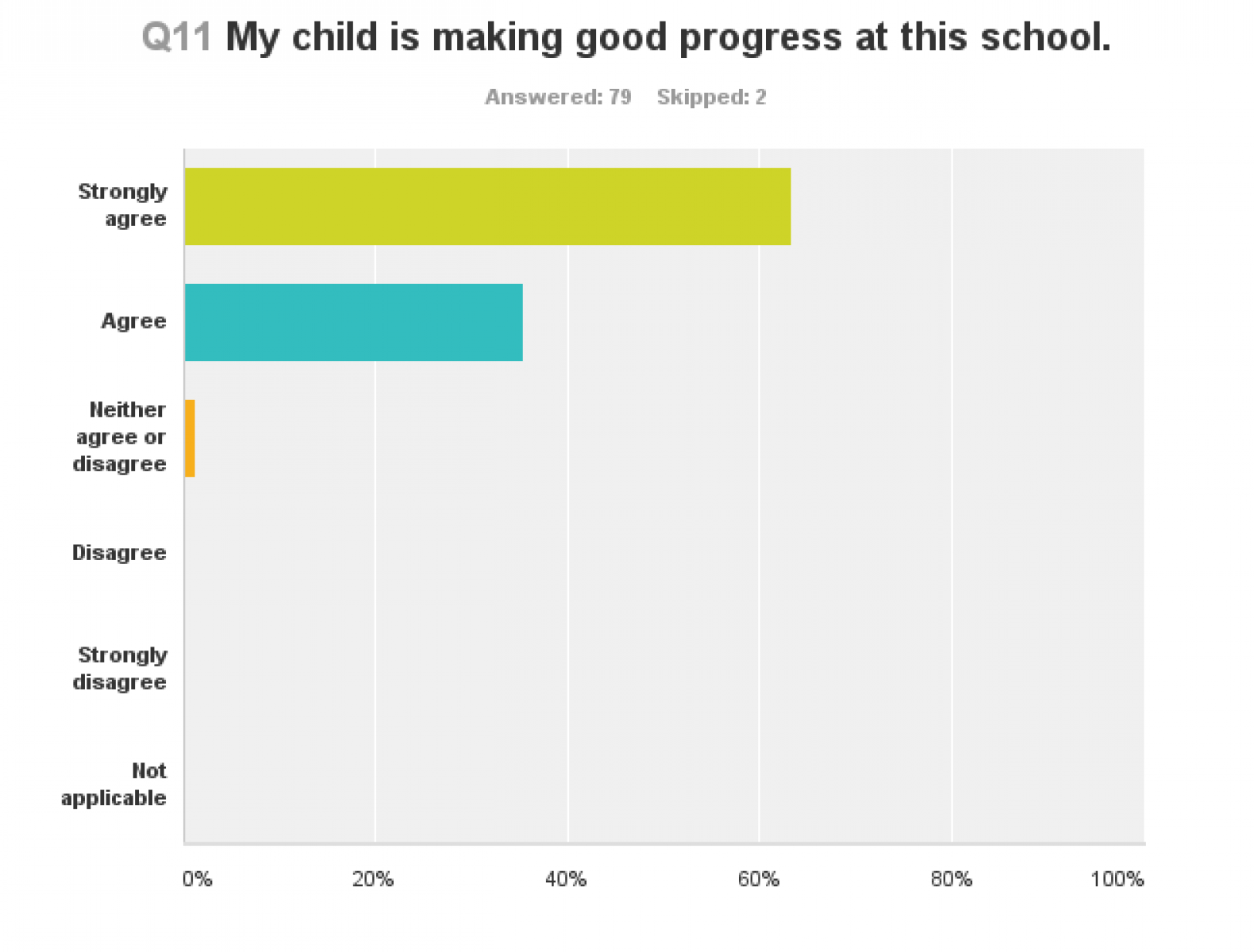 98% of parents/carers felt that their child is making good progress at our school.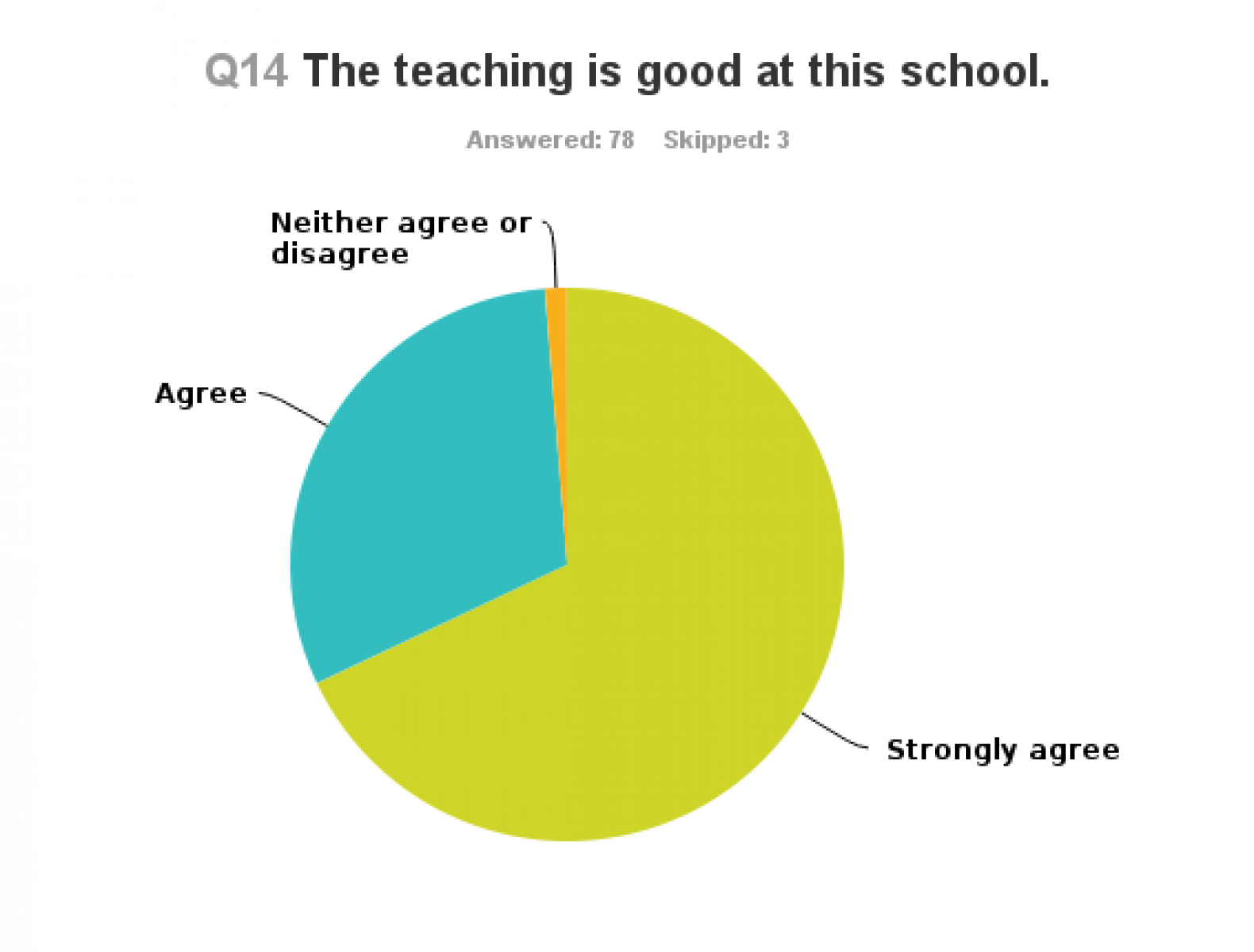 99% of parents/carers felt that teaching is good at this school.