BOS Kids HQ Feedback
We were delighted with the feedback to our before and after school club 'BOS Kids' HQ'.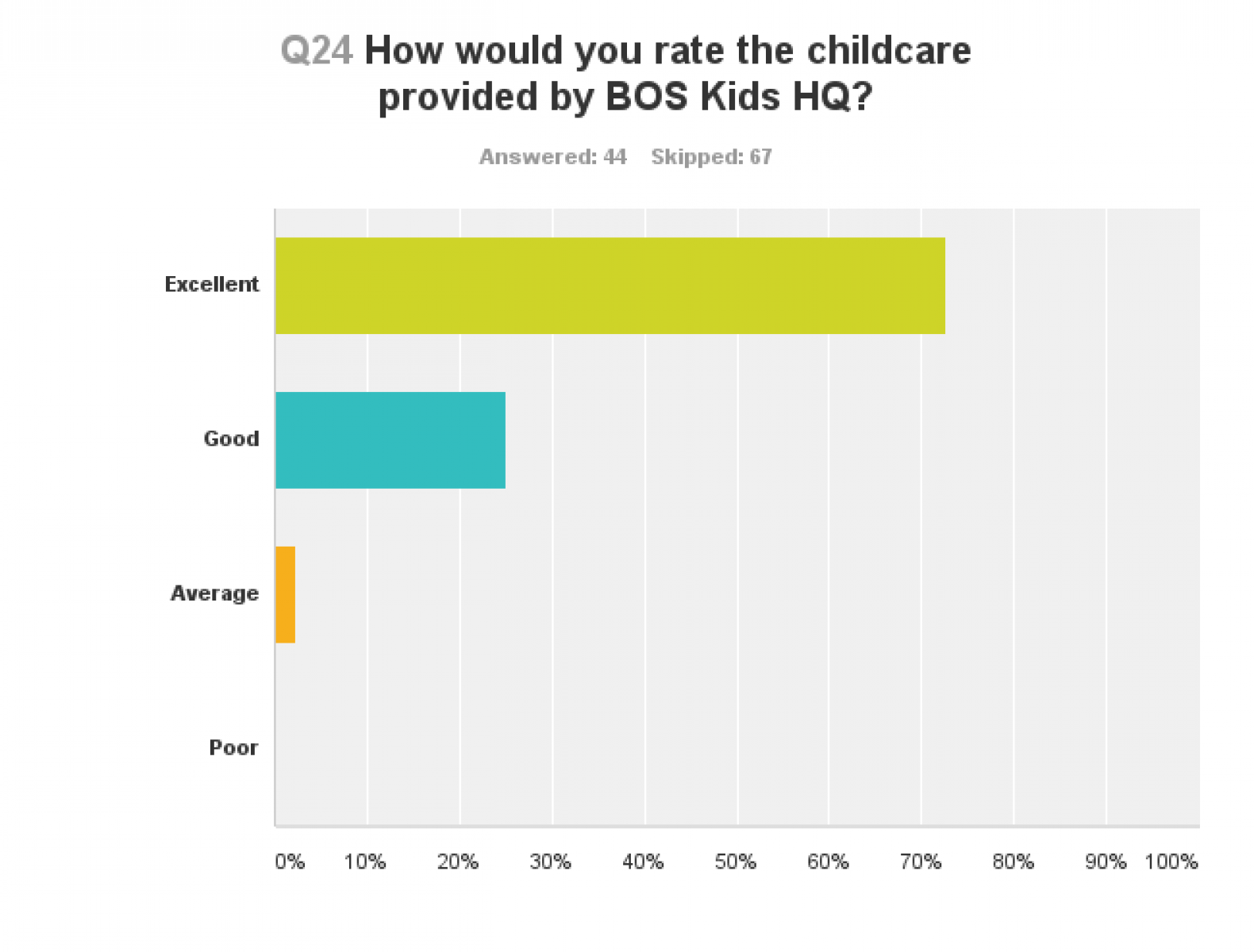 Last year's feedback was positive, with 65% rating it as 'Excellent' - but this year was even better - 73% of parents awarding it the top grade.
Although there were 44 respondents to the two questions about BOS Kids, there were very few comments, which perhaps echoes the high level of satisfaction with the service.
One comment asked as to the possibility of a 2 week summer holiday club and Miss Guy will be writing to parents in the New Year to gauge their interest in this.
Another comment questioned the healthy nature of a minority of after school meals. We will be reviewing the menu shortly and this will be communicated to you via the school website.