Christian Distinctiveness
As a Church of England school, it is important for our school to provide an education that it distinctively based around the Church of England ethos.
We hope that the responses from the questions that we ask as regards our church distinctiveness show that parents believe that we are getting this aspect of school life right.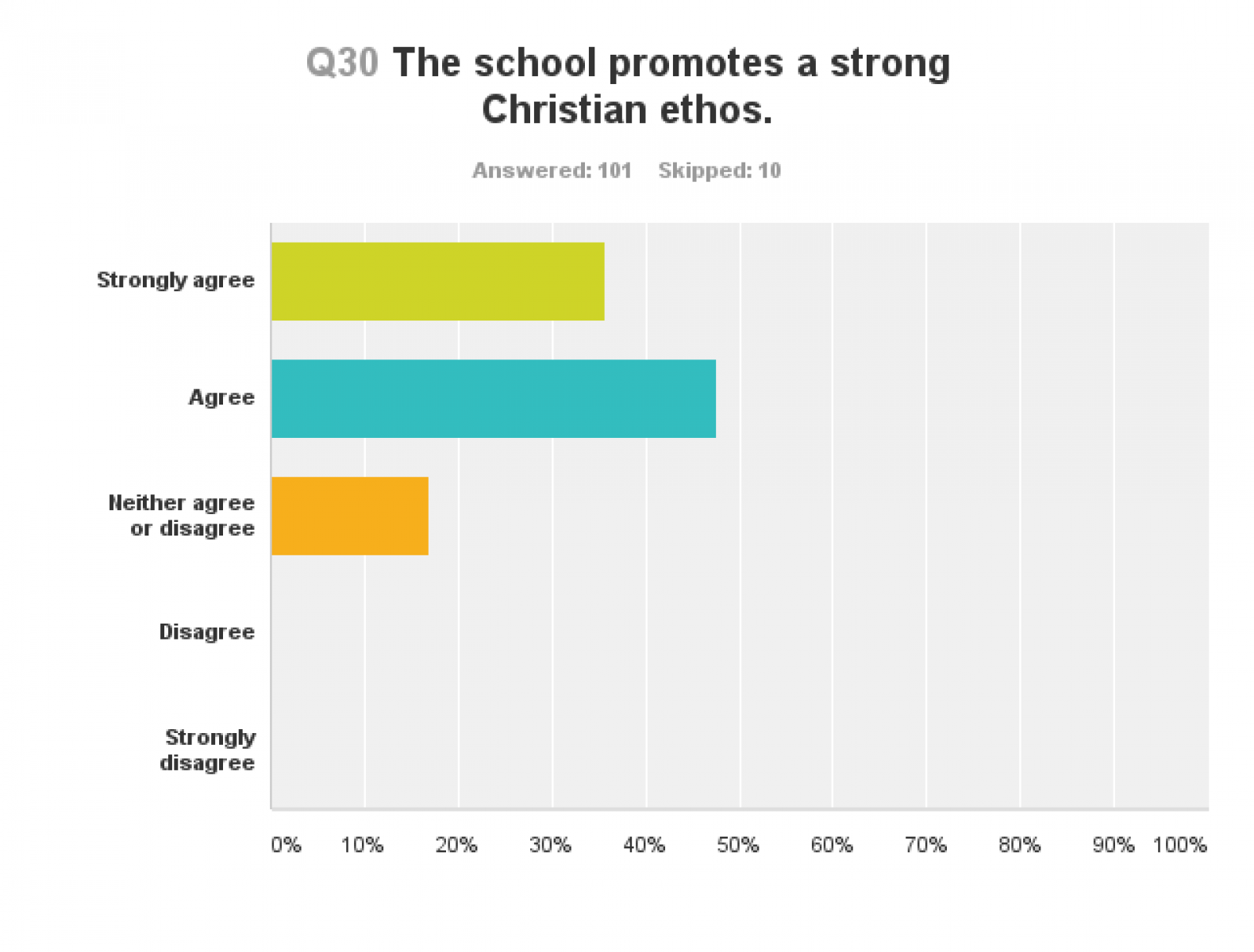 As you can see from the chart, 83% of parents and carers agree with this statement. Although this seems quite low, actually, no-one disagreed with the statement! The governors feel that the 17% that 'sat on the fence' might have not had enough evidence in order to form an opinion.

Parents and carers seemed more committed to their opinions in the next question.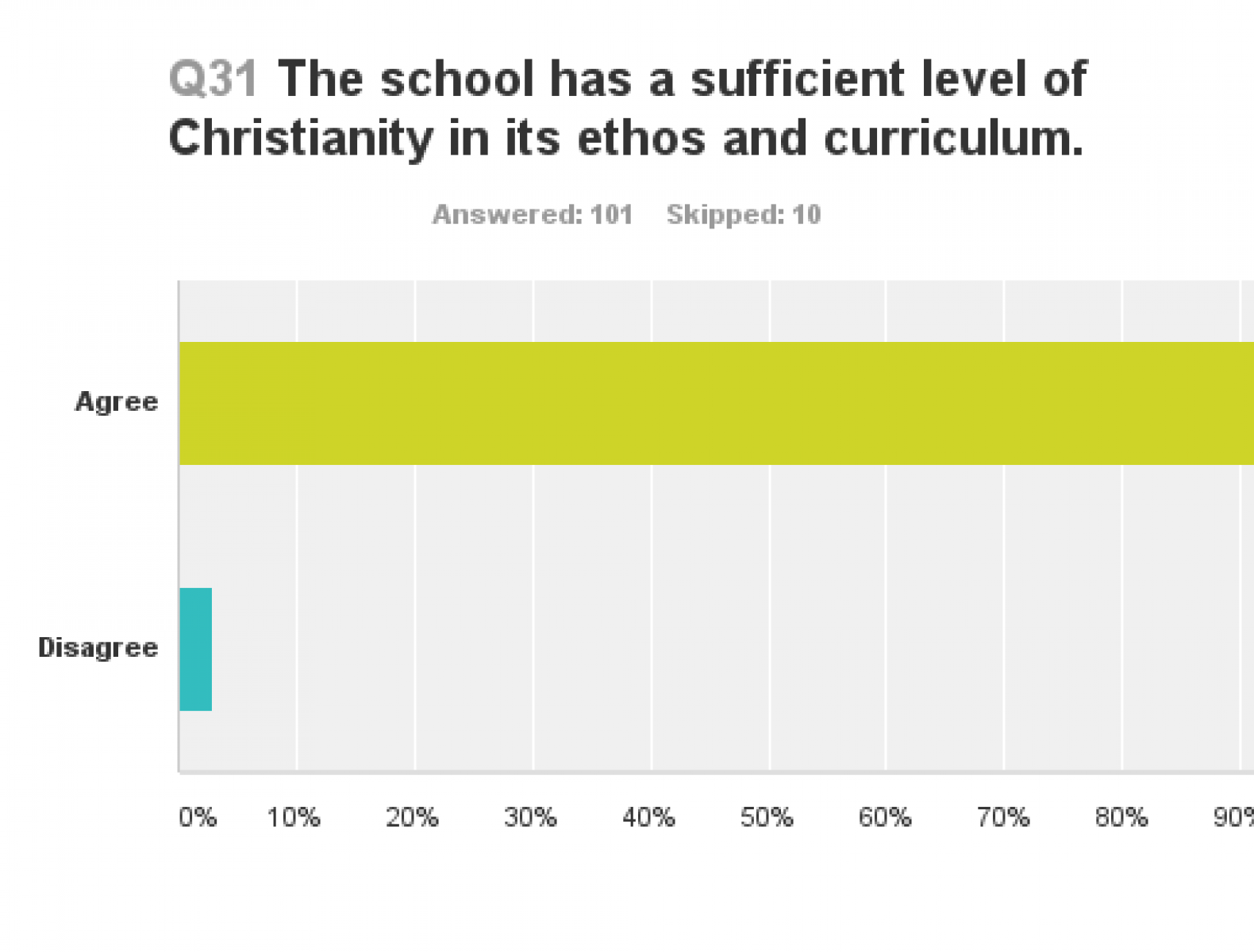 97% agreed that the school had 'a sufficient level of Christianity in its curriculum'.